Hello Ladies!
First off Id like to wish every one a Happy New Year and many prosperous things in the year come!!
Now lets get to the good stuff!!! I had to start this post off with the lady that inspired me to do this dress! First Lady Michelle Obama!!!! I absolutely love her style she carries herself with such grace, poise and elegance.
Mrs. Obama wore this gorgeous dress to the Let Freedom Ring" ceremony commemorating the 50th anniversary of the March on Washington for Jobs and Freedom.
I must say she definitely complimented our President :)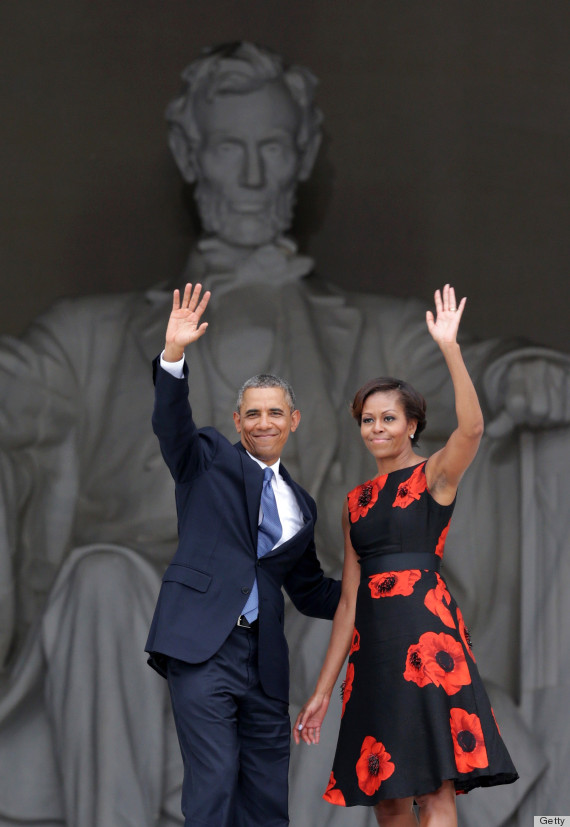 Now when i tell you that i LUCKED up and found this fabric ..... I truly did!!! I was headed for the remnant table :0)( cause y'all know i cant spend full price for no fabric) .. AND I SAW IT OUT OF THE CORNER OF MY EYE... Immediately I doubled back and almost passed slap out!! There it was... an almost exact pattern match to the
Tracy Reese
original !!! :)